Vision Statement
Our Vision is that young people in Dundalk recognise the Dundalk Youth Centre as a creative and inclusive environment that supports their well-being and participation.
Mission Statement
Dundalk Youth Centre is a charitable organisation that works in partnership with young people, community groups and statutory agencies to achieve this vision by providing a shared resource for youth work and the following services for young people:
a central youth café space
in-house and outreach community arts programmes
a counselling and arts therapy service
dedicated programmes for young people "at risk"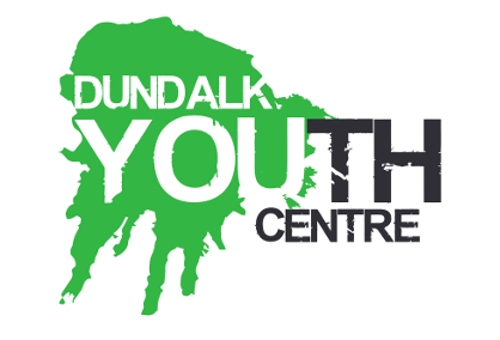 What we do
Dundalk Youth centre is committed to developing services consistent with National Policy and profiles its core priorities in line with Better Outcomes, Brighter Futures. In this table we outline how our services contribute to the achievement of the outcomes of this policy.
Outcome
Project Initiatives
Active and Healthy
Healthy Eating and Exercise Programme

Stress Reduction Programme for 6th Years

Counseling service for young people

Adolescent Personal Development Programme modules in Relationships, Sexual Health and Drug use

Regular campaigns to combat drug use including smoking in cooperation with Exhale
Achieving
Study Skills Course for Junior and Leaving Certificate Students

Support for all 10 local secondary schools through the Mind your Mental Health Workshops

Stress Reduction Programme for 6th Years

Communication module in Peer Leaders to Peace Project

Support Placements for Students from Youthreach and third level institutions

Centre visits for 1st years to support transitions into secondary schools
Safe
Provision of a safe and secure centre for young people in the form of a type 3 youth café

Contact and support for parents in the form of training courses and advice

Development of close working relationships with TUSLA and the HSE to collaborate on safety concerns and emerging issues

Support for young people in care through referrals from the Social Work team in TUSLA

Provision of Drop in Aftercare service on Thursday Mornings
Economic Security
Provision of work placements for Labour Market Activation Schemes: Community employment, Jobbridge, TUS and Social Economy Programme

Secondary school student discount card promotes the link between local retailers, schools and retailers

Support and development of young peoples entrepreneurial skills through development of projects to tackle social issues

Connected and Respected
Established Youth Committee in DYC to actively plan and deliver services

Peer leadership programme developed skills in identity, diversity and conflict resolution

Delivery of weekly personal development programmes for young men and young women as an alternative to crime and anti social behaviour

Centre links with and sends reps to Louth Comhairle na nÓg which is the recognized voice of youth in the county

Creation of an environment in the youth centre where all young people feel connected and respected

Implementation of the organisations Equality Policy

Support and consultation on the Louth Community Safety Strategy
Strategic Priorities 2017-2022
Based on the research carried out, the current situational analysis of the community and consultations with young people the following Strategic Priorities have been developed to underpin the action plan of Dundalk Youth Centre for the period 2017-2022.
Provision of a type 3 Youth Café to encourage the participation of young people in our community
Provision of youth programmes to develop young peoples creativity with dedicated programmes for youth At Risk
Provision of a wellbeing programme to promote young peoples positive mental health
Provision of a quality focused resource hub for youth service providers in Dundalk and North Louth