Dundalk Youth Centre are contracted by Louth County Council to provide support, development and coordination to Louth Comhairle na nÓg.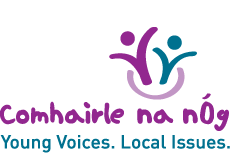 Louth Comhairle na nÓg are local youth councils set up in all areas of the country to be the recognised voice of young people for a whole variety of youth issues. Comhairle activity includes networking, regular consultations on youth policy and the development of projects on a youth related theme.
In Louth Dundalk Youth Centre partner with Boomerang Youth Service in Drogheda and Dee Hub in Mid Louth to ensure a county wide input and support for young people. The group work on projects in their own area and get involved in intercounty and cross border cooperation initiatives with other youth councils in the region.
Current projects are focused on Climate Change as this was the issue selected at the most recent Louth Comhairle AGM in October 2019.
For more information contact us on the following numbers:
Dundalk
Kevin 087 9344851
Mairead 087 7587236
Drogheda
Mid Louth